WHAT PEOPLE ARE SAYING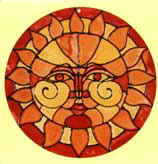 Peter Lacey has come up with an excellent solo recording that draws on a couple of obvious influences (mid-sixties Brian Wilson and the early solo work of Paul McCartney).
Lacey mines a cross between Smile and Sunflower vibes, mixed with the hominess of the first Paul McCartney album from 1970. In fact, one of Lacey's dreamscapes veers very close to Paul's Glasses from said LP.
Overall, it's that gossamer cloth mixed with a good understanding of Wilson's mix of joy and melancholy that makes BEAM! come off as one of the better pop releases to come around in the last couple of years.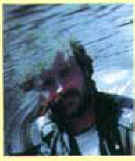 The references and sounds are complimented by an intelligent use of a variety of instruments in an excellent mix, capturing the fantasy mode of sound very well (as opposed to sterile realism). Peter Lacey gets it, and his own melodies add up to make BEAM! a very worthwhile purchase.
Domenic Priore, San Francisco
Author of Look! Listen! Vibrate! SMILE! (Last Gasp)
and Riot on Sunset Strip (Chronicle Books)
"Everyone should have a little light in their life and grab a copy of BEAM!"
Val Johnson-Howe Beach Boys Britain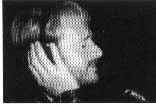 For me, the opportunity to make this CD sees something of a dream come true. The 18 tunes herein are the outcome of two wishes. The first was a quest to create a 'listener friendly' album of songs at home on my portastudio. Although some distance from the 'immaculate contraptions' of the digital technology I'd become accustomed to via session work in professional studios, I realised the project would afford me, as a singer / songwriter, the chance to bring the songs to life in ways not unlike that of the pioneering spirit of early multitrack recording. The task involved attempting to create fairly elaborate arrangements of both voices and instruments within the boundaries set by the limitations of the equipment and that of extensive overdubbing. But as I say, these were attendant problems in primary multitrack. And yet, through a process of 'aural alchemy', magical sounds could appear, and there were sorcerers who could turn lead into gold. In this light BEAM! is my apprenticeship.
My second, not unrelated, aspiration was to 'take a dive' into the inspirational 'pool of sound' bestowed by such luminary
songwriters of melodic and harmonic interest as Brian Wilson, Burt Bacharach and others who pushed the parameters of pop from entertainment to art form, writing songs that would often ask to be listened to, rather than just danced to. Particularly for me, I fell under the spell of The Beach Boys' incantations, and it is a deep pool, sacred and profane, you enter in listening to them, into which I cast BEAM!
As for the songs comprising BEAM!, I'm more than happy for you, the listener, to gauge their meanings. Suffice to say, they are borne out of my own bitter/sweet experiences, and many times arise from my 'romance' with the land and seascapes of my native Sussex, England, a place where the sun tries its best to shine but, as from wherever you are, the metaphorical sun can always blaze.
I hope you enjoy the album as much as I enjoyed making it and, that foremost it puts a smile on your face.
Click below to hear a sample of my songs:
This site supports real audio player
Get your FREE real Audio Player here Real.com
R P Media Limited
Crescent House
The Crescent
Willingdon
East Sussex
BN20 9RN
Telephone: 01323 489395
Fax: 01323 489396
e-mail: lacey@rpmedia.co.uk